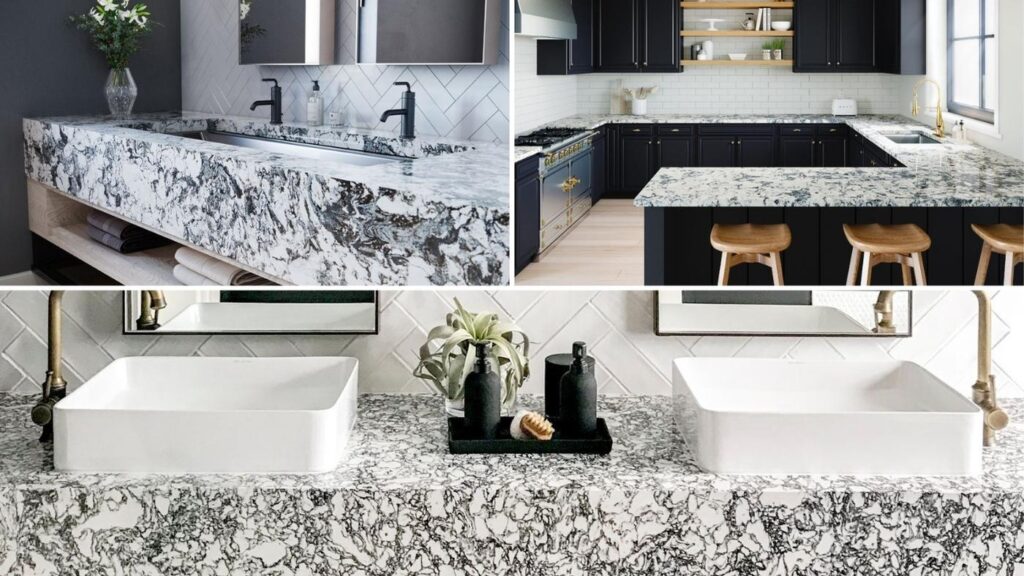 Looking for Countertops in New Jersey?
Look no further than Empire Granite, where we offer the BEST PRICES ON QUALITY COUNTERTOPS in New Jersey and the surrounding areas. Our dedicated team of countertop experts is here to assist you in selecting the perfect materials, styles, and designs for your countertop project. Experience the Empire Granite difference, where you'll receive:
Unparalleled Expertise

Extensive Selection

Superior Quality

Professional Installation

Excellent Customer Service
Get a free Estimate Today
Bathroom Countertops in New Jersey | New Jersey Bathroom Countertops
Bathroom countertops are essential components in any bathroom remodel project. When you choose countertops, you also choose the quality and look of the overall design. As such, you need to be mindful when selecting countertops in New Jersey for your project.
Choosing the right bathroom countertops in New Jersey can be a daunting task. That's why you need a reliable partner like Empire Granite. We have the best selection of high-quality New Jersey bathroom countertops. From natural stone to quartz to engineered materials, we have the top brands to choose from. Get the countertops your bathroom needs today!
Features of the Best New Jersey Bathroom Countertops
When it comes to bathroom countertops, New Jersey customers want the best design and performance. Here are the features worth considering:
Durable: Choose materials that can stand the test of time.
Easy to Clean: Look for materials you can clean with minimal effort.
Beauty: Choose countertops that are aesthetically pleasing.
Affordable: Don't sacrifice quality for cost.
Types of Bathroom Countertops in New Jersey
When it comes to bathroom countertops in New Jersey, customers have many different options to choose from. Each type of countertop provides different benefits and drawbacks. Whether you prefer the timeless elegance of marble, the durability of granite, the versatility of quartz, or the affordability of laminate, there is a bathroom countertop option that will suit your needs and style preferences. With so many choices available, homeowners in New Jersey can find the perfect bathroom countertop to enhance the beauty and functionality of their space.Here is a list of the most popular types of countertops in New Jersey:
Granite Countertops in New Jersey: Granite countertops are one of the most popular choices in New Jersey and elsewhere. They feature unique designs and offer superior durability.
Quartz Countertops in New Jersey: Quartz is a great alternative to granite. It is non-porous and resistant to stains, making it an ideal option for bathrooms.
Marble Countertops in New Jersey: Marble countertops in New Jersey are prized by homeowners for their unique beauty and luxury. These countertops add an extra touch of elegance to any bathroom.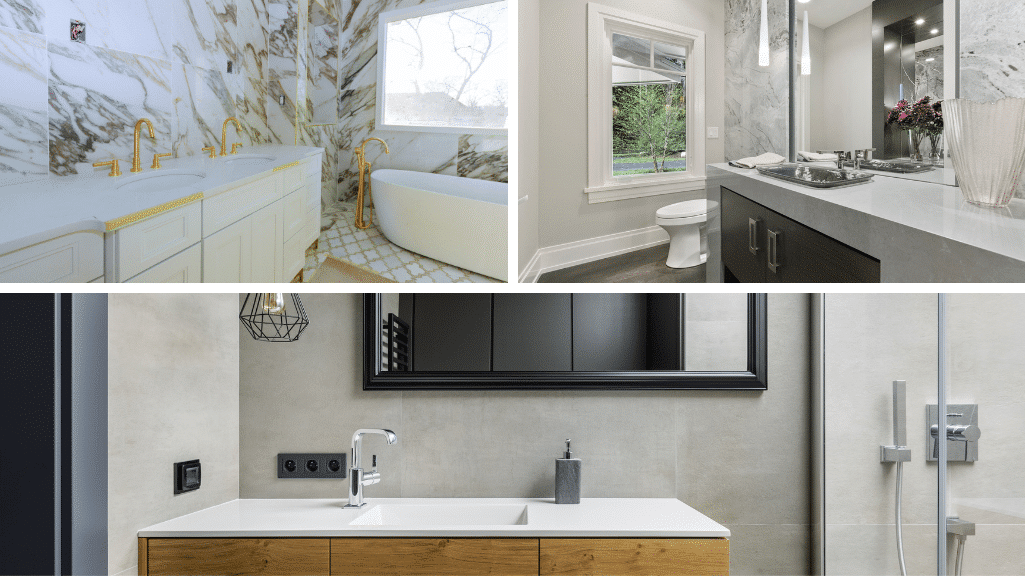 Why Choose New Jersey Bathroom Countertops from Empire Granite?
If you are looking for the best bathroom countertops in New Jersey, you should choose Empire Granite. We offer the highest quality countertops from the top brands at competitive prices. We also provide fast and reliable installation as well as maintenance services so that you can get the maximum performance for your countertops.
Empire Granite is the perfect choice for bathroom countertops in New Jersey. We are committed to providing quality options and top-notch customer service specifically for New Jersey homeowners. Our team of professionals will work with you every step of the way to help you make the best selection and get the best results for your bathroom countertops New Jersey.
Conclusion: Get the Best New Jersey Bathroom Countertops from Empire Granite
When it comes to the best bathroom countertops in New Jersey, you need to choose a reliable and experienced contractor. Empire Granite is the best solution. Our top-quality materials, excellent customer service, and professional installation team make us the premier choice for New Jersey bathroom countertops. Try us today!
Choose Your Material
Pick from our large selection of marble, granite, and quartz slabs right here in our local showroom, easily accessible from Dayton, NJ.
Create Your Template
Next, we'll arrive at your home to take measurements to ensure your stone slabs are precisely fabricated. You get you your own custom template.
Determine the Layout
Once our professionals have your custom template, we'll find the perfect layout to ensure a seamless look for your space.
Delivery to Fabrication
After receiving your material option, template design, and layout, we'll get to work cutting and processing your slab.
The Installation
Our professionals will deliver your newly fabricated slabs quickly, right to your Dayton, NJ home, so it can be installed by our craftsman efficiently.
Frequently Asked
Questions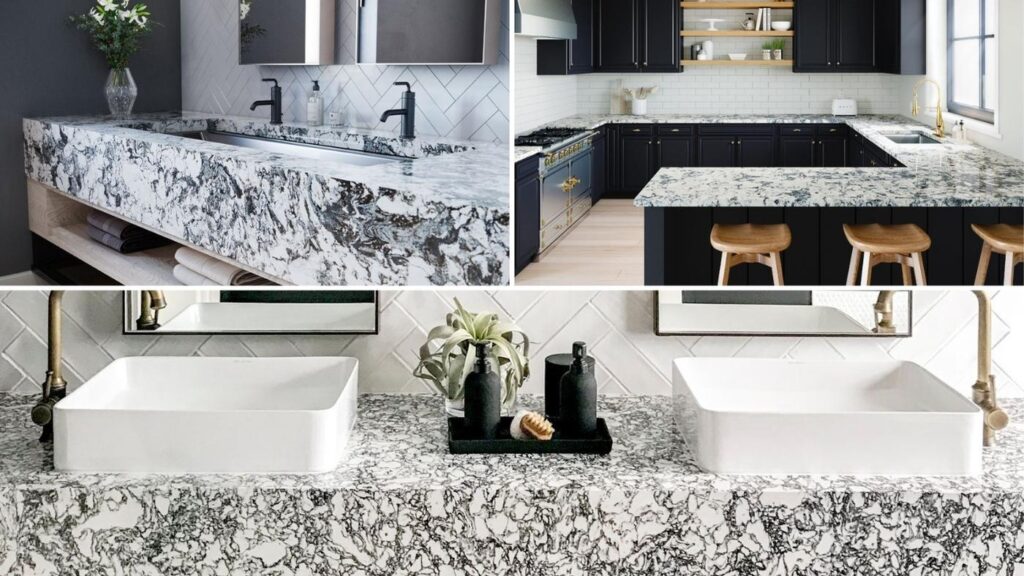 Our Client
Review's
Testimonial
Tariq Sarfaraz
2023-08-01
Empire Marble & Granite was recommended to us by a family member and we are very happy that we chose them for our kitchen countertops. We are extremely satisfied with the craftsmanship, customer service, and overall experience with them. From the beginning to the end, Ramzi was very professional, honest, and accommodating even with his busy schedule, and delivered the countertop on the promised date. Not to mention, the quality of the countertops is top-notch. Ramzi's staff who came for installation were also very seasoned craftsmen. I highly recommend them and have already shared their contact information with many of my friends and family members. Thank you Empire Granite team!!
We researched many different granite places, and once we visited Empire and met with Ramzi, our decision was easy. From the beginning of the process to the installation, even the post installation questions, top notch! They go above and beyond to make sure you are happy with your purchase. Would highly recommend these guys.
Countertops done in two days. Amazing. And the price was competitive
Excellent customer service
Nabeel Chaudhri
2022-11-09
These guys are amazing, I had them install 2 larger counter tops, their prices are very reasonable, service is excellent and they are a pleasure to deal with. Highly recommended
Very professional and did a fabulous job on installing the counter top and backsplash. Work was done as per schedule and great job. I would recommend working with the team.
Very happy to have found and worked with Empire Marble and Granite in Dayton, New Jersey. They set very high standard starting from estimation, selection process to execution and completion. Very professional and fast. I called them on a Wednesday, by Monday our new countertop for Bar was installed, within 6 days. Very pleasant and polite people to work with. 100% recommend to all friends and family. -Florence
Shahenaaz Syed
2022-08-23
Subhanallah! Alhamdulillah And Jazakallah khair to the whole team!! They did really good job with replacement of our kitchen stone!! Was really happy with the installation services, quick delivery, unbelievable measurements perfection. ' Special thanks Br to deliver it a day before!!! Installation team alhamdulillah may allah reward them as well. Thanks, ShahenaazSarfraz
Ready to upgrade your kitchen or bathroom with stunning countertops?
Feel Free To
Contact Us!
Reach Us!